Upcoming Events
Lucky Dog will be closed December 21st through the 26th for Christmas and the 31st and 1st for New Year's. Our retail store will be open from 9 to 4 on the 21st and 22nd for any last minute shopping!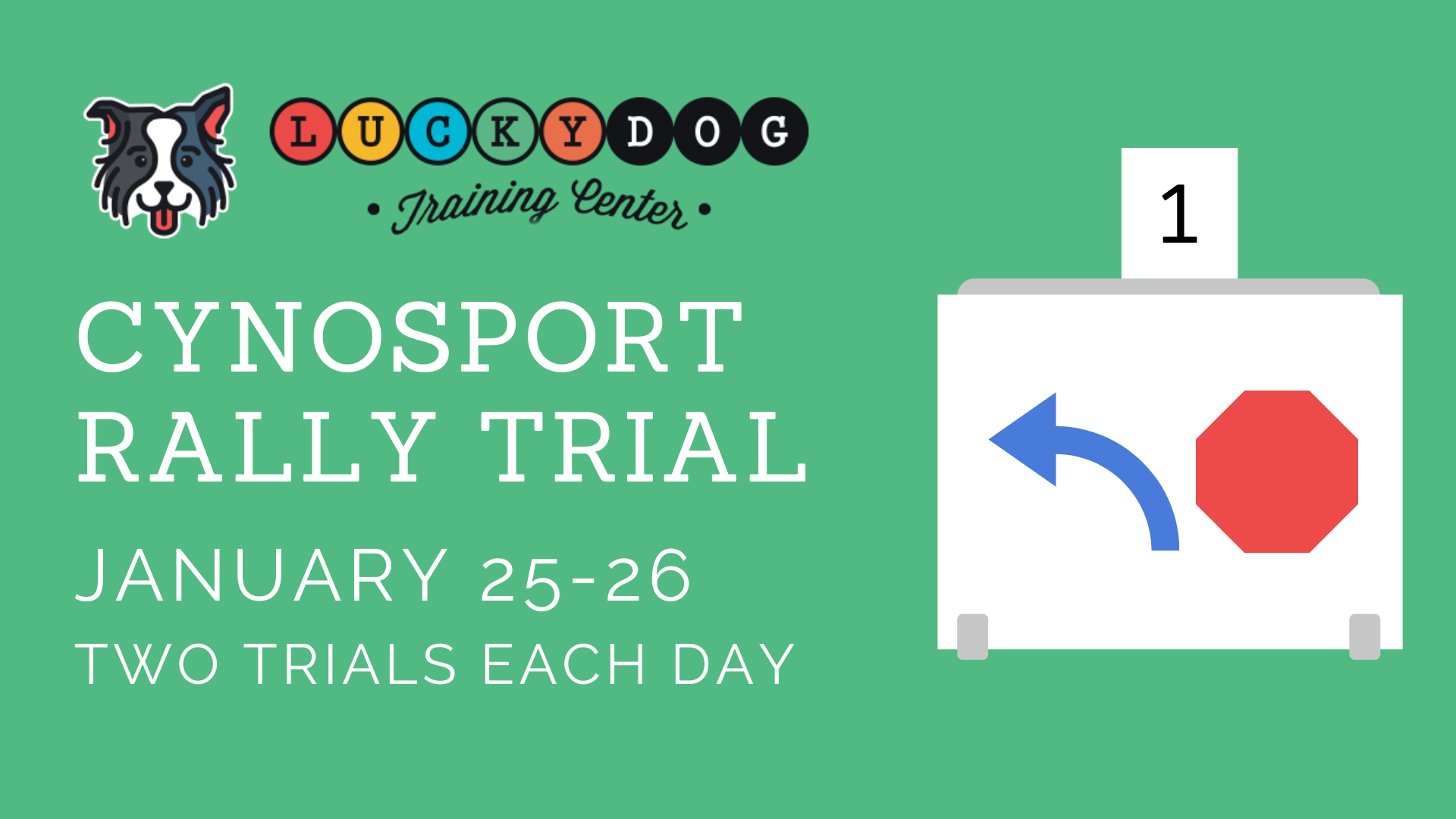 Are you ready for our next Rally trial? We strive to create a fun, supportive trial environment, whether you're a newcomer to the sport or a seasoned competitor. Spectators are welcome- please leave your dogs at home unless they're entered. If you're not ready to enter but would still like to be involved, we'd love to have you as a volunteer! You can learn more about this engaging sport at luckydogkeller.com/rally-obedience
Doors open at 8:00 a.m. Briefing/walkthrough for trial one will begin at 8:45 a.m. Please bring your own crate- plenty of crating space will be available. No corrective (pinch, prong, shock, choke) collars are permitted on the premises.
View the premium here: http://rallydogs.com/entryforms/TX8147803902.pdf
Entries will close December 27th at 6:00p.m.