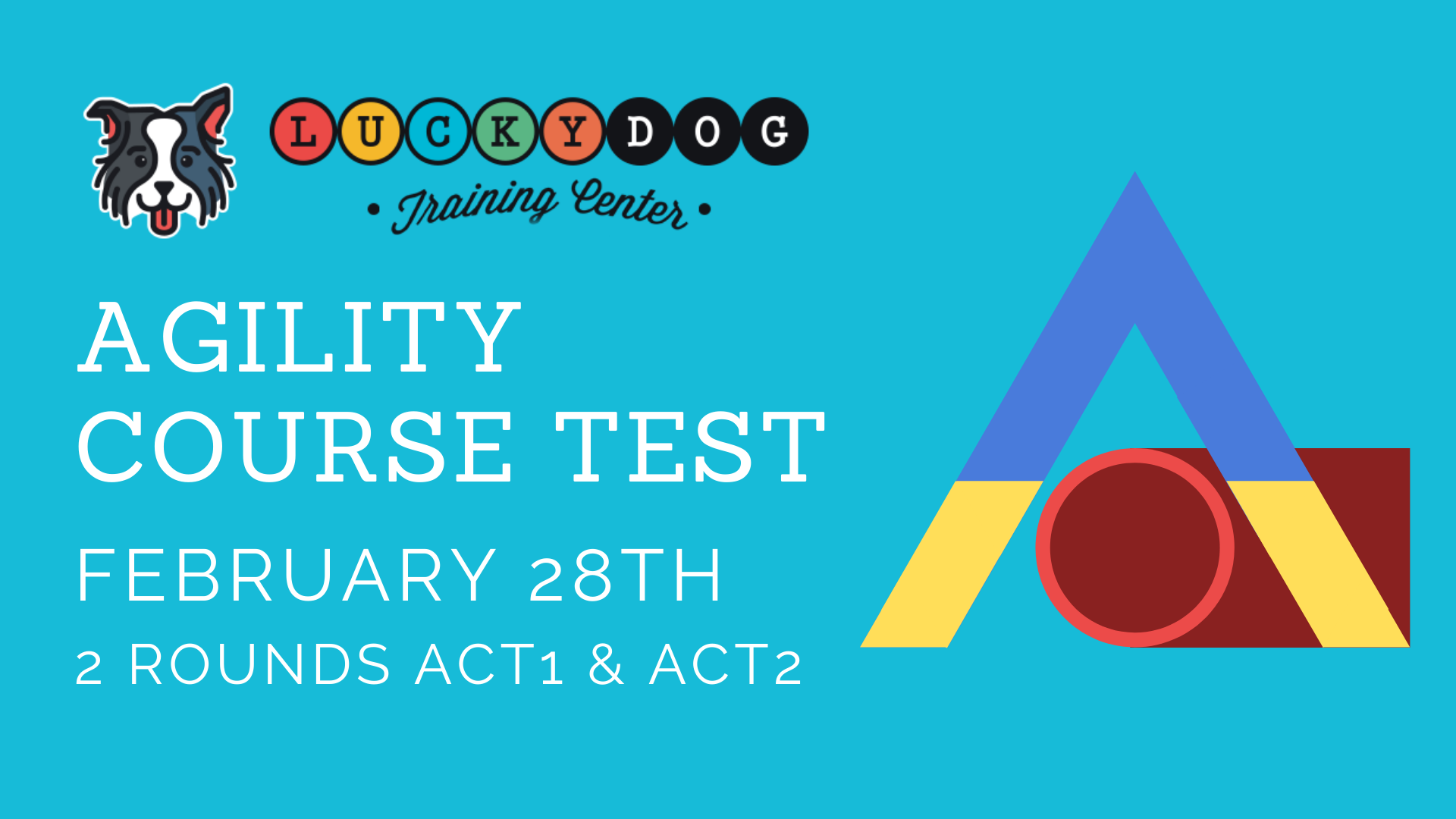 Are you ready to earn your dog's first agility title? If you and your dog can complete long sequences in class, you're ready to give this a try. This event will include both ACT1 and ACT2 testing. Pre-entry is preferred, day of show entries will be accepted if the trial is not full.
Check-in begins at 6:00 p.m. Briefing/walkthrough will begin at 6:30 p.m. Please bring your own crate- plenty of crating space will be available. No corrective (pinch, prong, shock, choke) collars are permitted on the premises.
View the premium here: https://www.luckydogkeller.com/wp-content/uploads/2020/01/ACT-Premium-228.pdf
Entries open on January 19th and close when run limit is met.
Entry Fee: $20 per run
Cash or check only, cards will not be accepted.
Classes Offered: ACT 1 and ACT 2 (Two Rounds of Each)
Running Order (small to tall):
ACT 1 – Round 1
ACT 1 – Round 2
ACT 2 – Round 1
ACT 2 – Round 2
Learn more about the ACT program at akc.org/act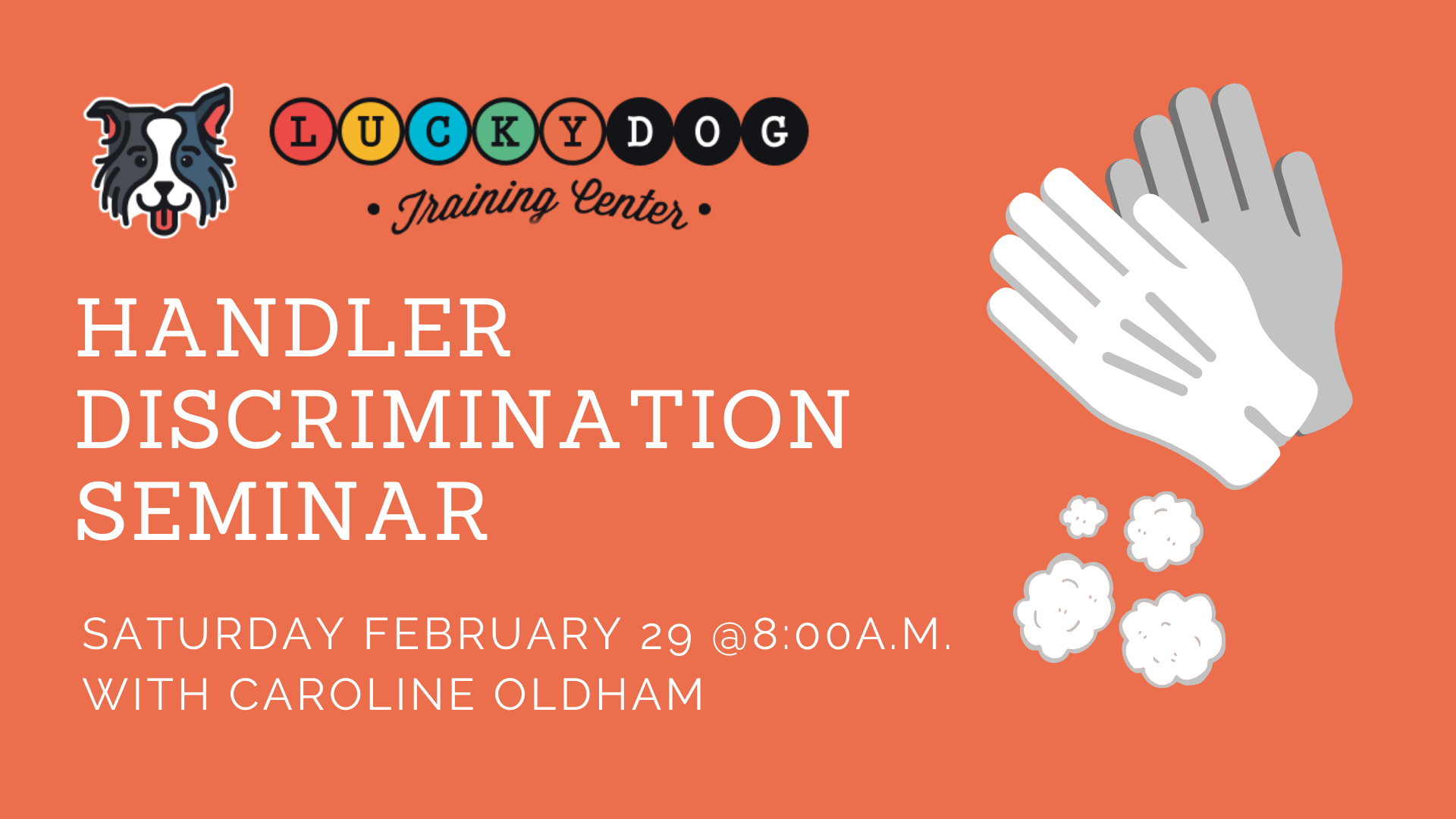 Join Caroline Kobe Oldham for a fun seminar all about the Handler Discrimination element! In this class, dogs must be able to locate their handler's scent as opposed to the scent of another person. For scent work teams interested in or wanting better competition results in UKC and AKC Handler Discrimination, this intensive workshop will prepare you for the element in both organizations.
In this 3 hour workshop, you will learn a proven imprinting process, the ins and outs of each level of both AKC and UKC (including the new Masters Level), plus secrets to trialing success that could increase your odds of qualifying and placing.
Teams interested in this workshop need not be imprinted on handler scent. Those participating will receive a follow up email with detailed instructions on the items to prepare in the weeks before the workshop and how to store them.
Caroline Oldham, AKC and UKC competitor, instructor and official, has coached dozens of teams to HD success, has achieved the UKC HD Excellent level with three personal dogs, three dogs to the AKC Excellent level and one to the Master level. This is her favorite scent work element in which to trial, teach and officiate. Enroll now and experience her passion for this element and prepare your team to train and compete in this element. Her passionate and positive approach to coaching makes this a productive and fun workshop for both dog and handler.
Working Spot (10 available)- $100  FULL
Audit Spot (unlimited)- $50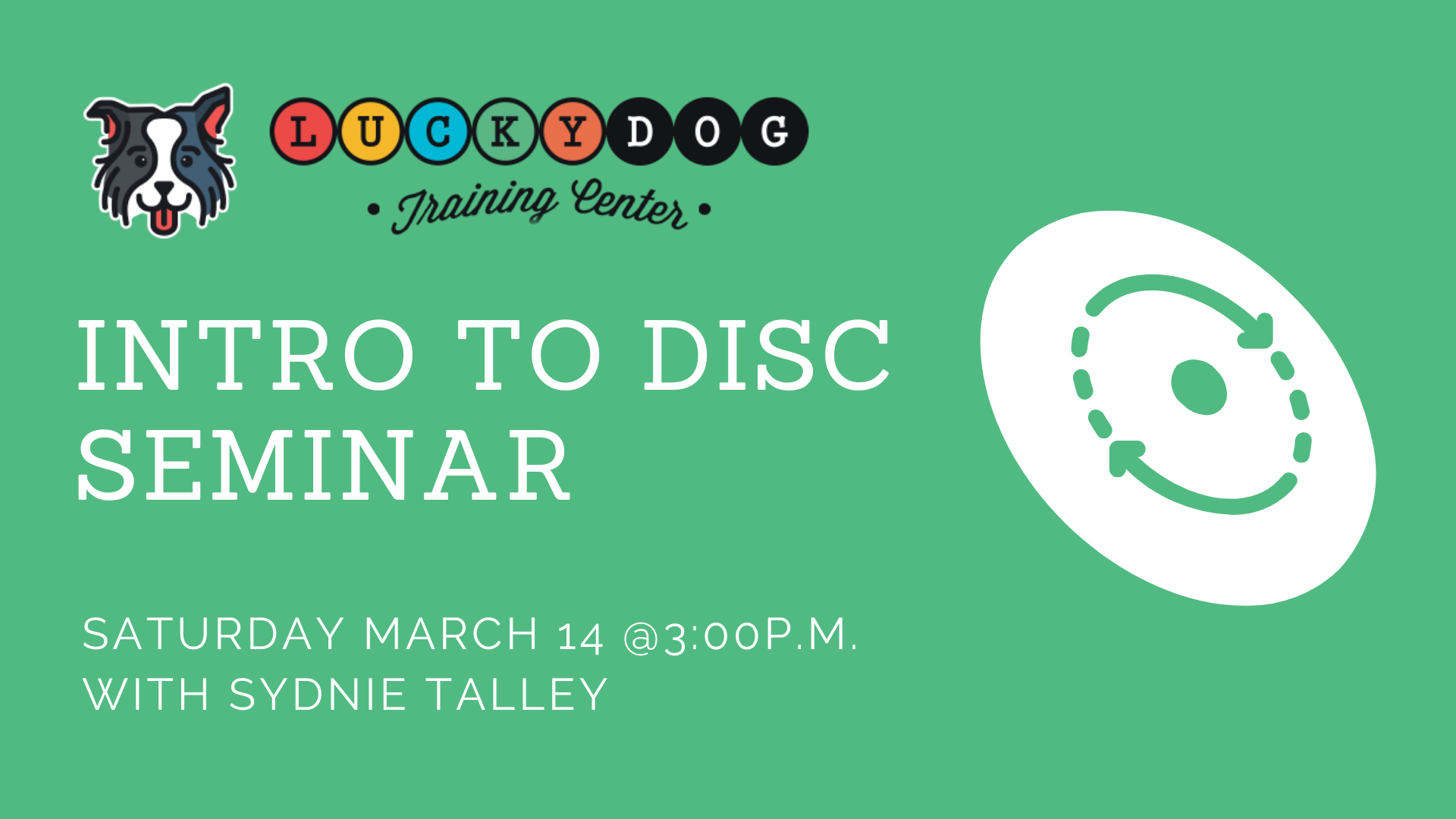 Join Sydnie Talley for this fun introduction to the world of doggie disc. Learn all about handler mechanics, which disc works best for you and your dog, building drive, and teach your dog the skills that will take you to the next level!
Working Spots- 5 available, $150/person
One handler/dog team per working spot. Additional handlers/family members must purchase an audit spot to attend.
For a working spot, your dog must be 14 months or older and have some toy drive. Vaccination records will be checked before the workshop. No minimum handler age. You do not need to bring your own discs, but please bring a crate for your dog!
Audit Spots- 15 available, $50/person
Sydnie learned disc sports under renowned trainer Sara Brueske. She won 2nd in the Toss and Fetch World Championships in 2019 with her dog, Buckeye, and her daughter took home 1st at the same event in the junior division. Sydnie and Buckeye also won 1st place at the UpDog Triple Crown competition last year!