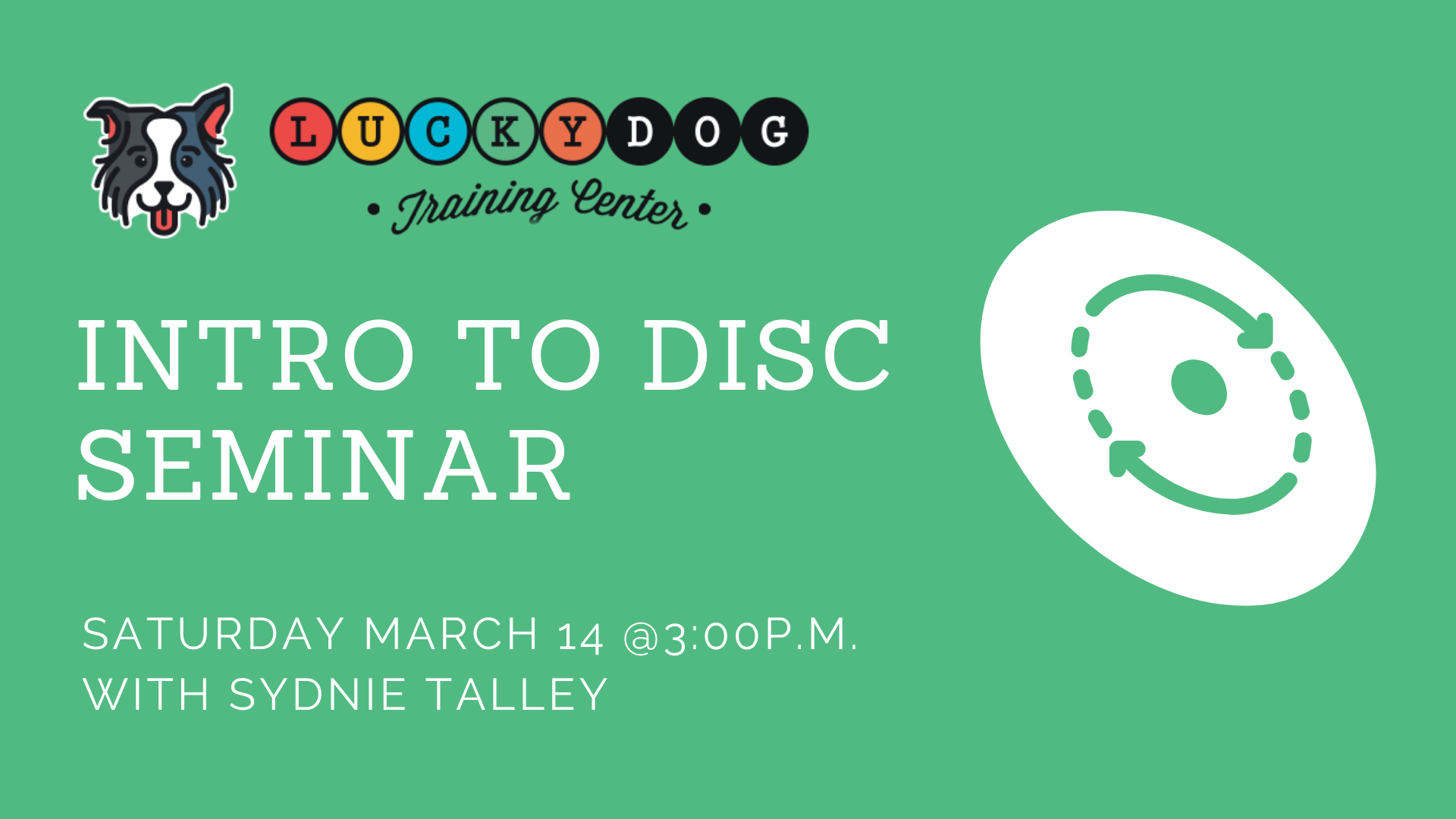 Join Sydnie Talley for this fun introduction to the world of doggie disc. Learn all about handler mechanics, which disc works best for you and your dog, building drive, and teach your dog the skills that will take you to the next level!
Working Spots- 5 available, $150/person FULL
One handler/dog team per working spot. Additional handlers/family members must purchase an audit spot to attend.
For a working spot, your dog must be 10 months or older and have some toy drive. Vaccination records will be checked before the workshop. No minimum handler age. You do not need to bring your own discs, but please bring a crate for your dog!
Audit Spots- 15 available, $50/person
Sydnie learned disc sports under renowned trainer Sara Brueske. She won 2nd in the Toss and Fetch World Championships in 2019 with her dog, Buckeye, and her daughter took home 1st at the same event in the junior division. Sydnie and Buckeye also won 1st place at the UpDog Triple Crown competition last year!